hoppolino: Indoor-Hit for Kids
Not far from where we live, in the south of Salzburg, you find a paradise for kids: the hoppolino.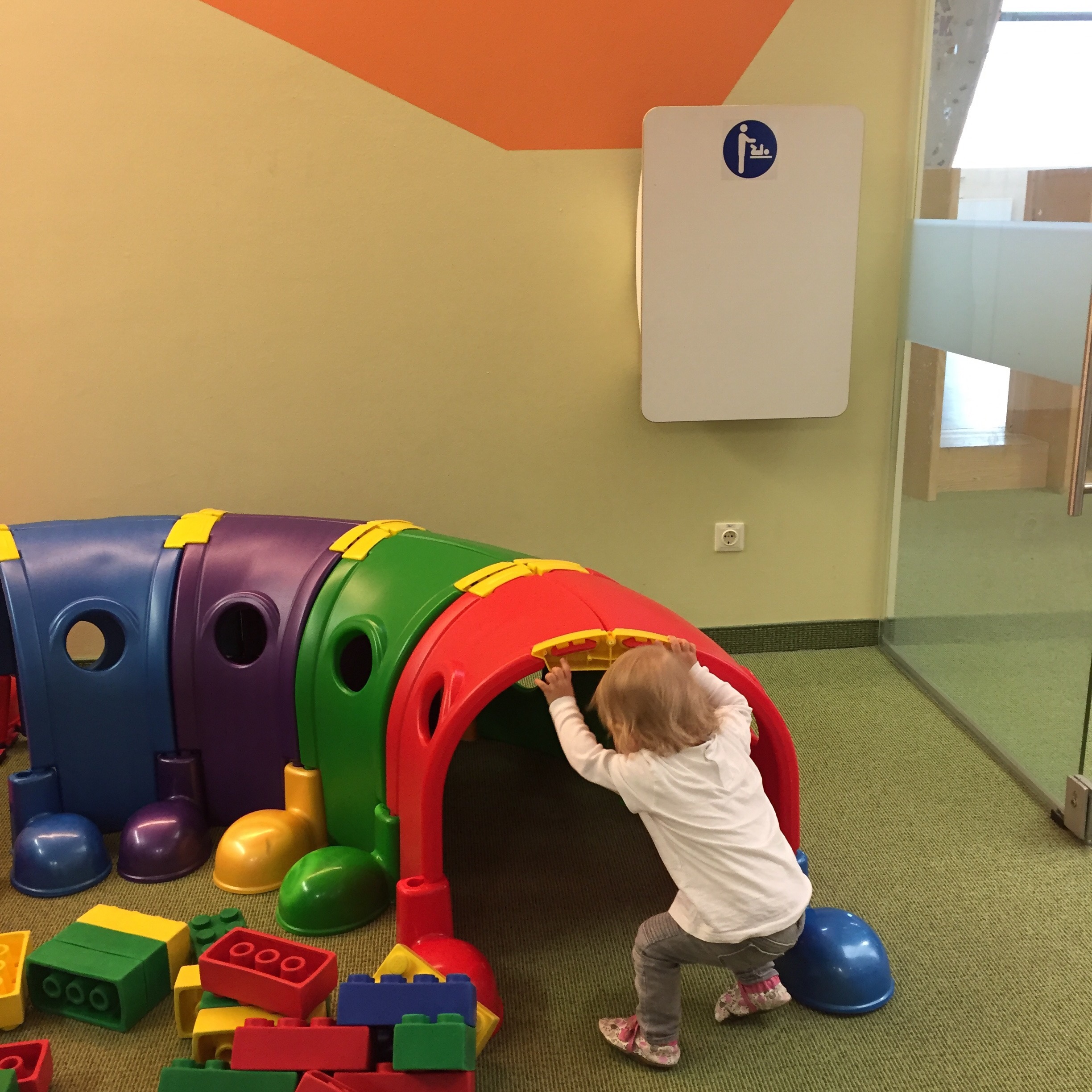 Living really close by, but haven't made it to this lovely indoor playground sooner, I must admit! As we have checked several indoor playgrounds before, we finally were able to discover this unique place.
Also visit my articles about the Spielzeugmuseum (German) or the Stadtbibliothek (English)… 
the hoppolino
Our little Lady has just turned 19 months. But even for sweet toddler girls you will finde a lot of nice things to do.
The little Lady and I checked the hotspot for your and here comes our report:
Let's get it started…
You can find an area for babies, toddlers and kids. With the age of 19 months you can find things to love and things to do in each area.
Her favorites are: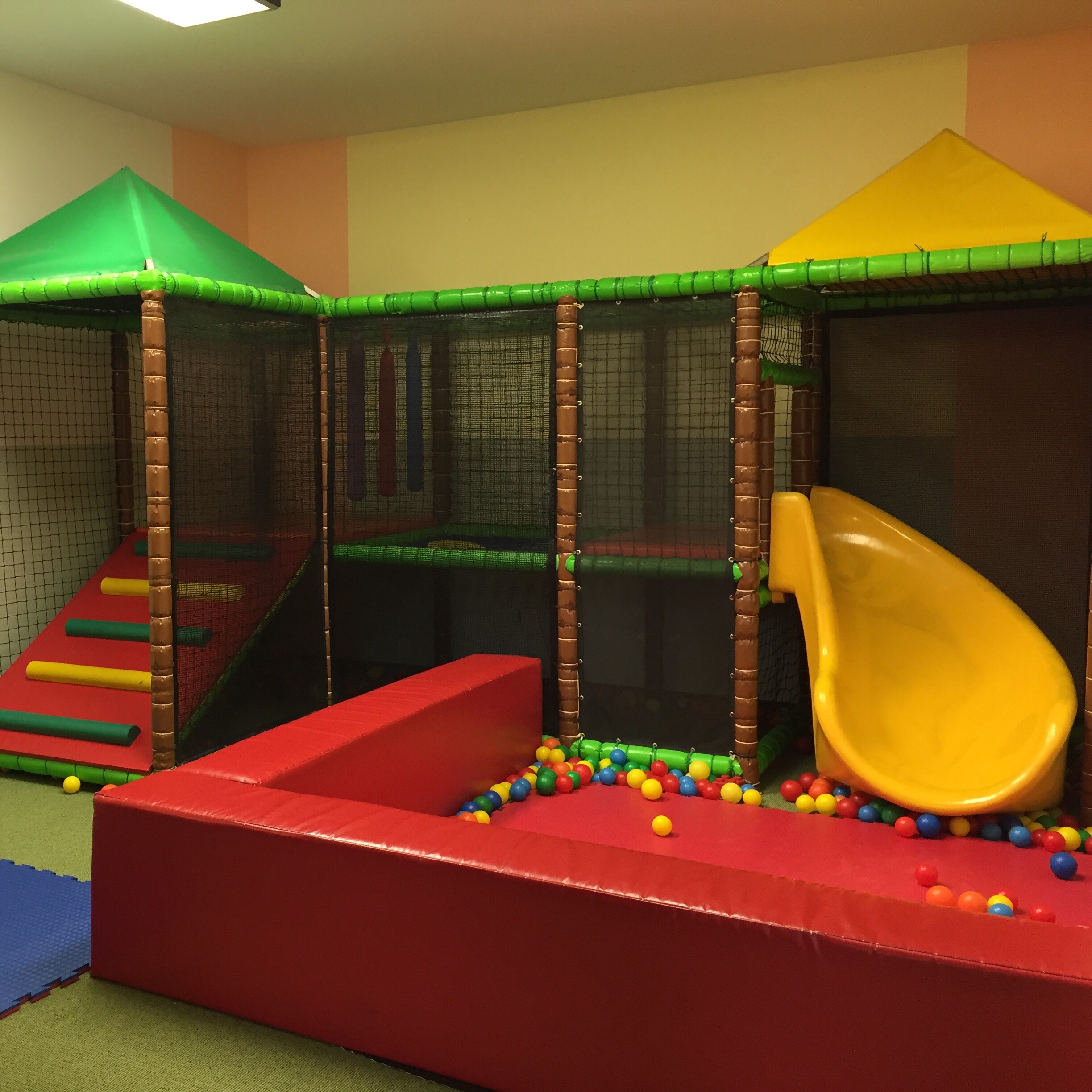 Die Mini-slide in the baby-area. But watch out, it seems small and tiny, but the little ones get quite a speed. The carousel! Reminding me of a smaller version from Mary Poppins and you have to pay one Euro extra, but the little Lady loved it. Also the ball-pool in the toddler section made a lot of fun.
Also in the fun area for the kids are several attractions you can still visit with a toddler. For sure the soft play Parcours (reminds me a bit on the adventure soft play parcours in the Kinderhotel Oberjoch…) ButMamis, be aware, you might need to climb with the little ones! But no worries, it is really fun.
A quick overview about the Parcours: There are three slides. If you ask me only one is really suiteable for toddlers, which is the very right one. There you can slide down on a nice yellow slide. Easy and relaxed, it has two lanes, so you can even hold hands with your mini. Another one is super-steep, the blue one. I am not brave enough to take that one. The third one is the red one, a quite twisting pipeline one. Our little one is still too small to do that all by herself.
Ahhh almost forgot that lovely piece: the trampoline. All the kids love it!
Facts – Hoppolino:
Eisgrabenstraße 32
5081 Anif
Opening hours:
daily, mon – sun 09:00 – 18:00 hrs
Rules (found on the website of hoppolino and translated)
Toddler Club: Monday to Friday from 9 to 12, during schooldays. Toddlers up to the age of 4 pay 2 Euro for 3 hours. Not available during holidays.
Price per hour. Babies (under 1) and adults do not pay any fee.
MON – FRI
MON – FRI
SAT/ SUN / HOLIDAYS
09.00 – 13.00
13.00 – 18.00
09.00 – 13.00
13.00 – 18.00
kids   1 – 2 yrs
1,50
2,50
2,-
2,50
kids 3 – 12 yrs
2,50
4,-
3,-
4,-
Pay a deposit of 20 Euro at the entrance. Your entering time will be recorded on your ticket.
You pay before leaving.
Every started hour has to be pass (eg if you play 90 minutes, you have to pay 2 hours.)
no daily tickets available
Psssst!!! Hint: In the mornings it is way less busy, so if you can, you should go before 12!